Kid's Martial Arts in El Cajon
Aspire Martial Arts Can Help Your Child Develop the Skills to Succeed
Kids Martial Arts isn't just about combat. Our goal at Aspire Martial Arts is to utilize engaging, age-appropriate Taekwondo training to help students in El Cajon, La Mesa, and Spring Valley develop valuable skills that will help them succeed as much outside the gym as they will on the mat. Through our Kids Taekwondo program your child will develop:
Confidence
Self-Discipline
Goal-Setting
Strength & Fitness
Our Kids Taekwondo Classes Offer Training For All Ages!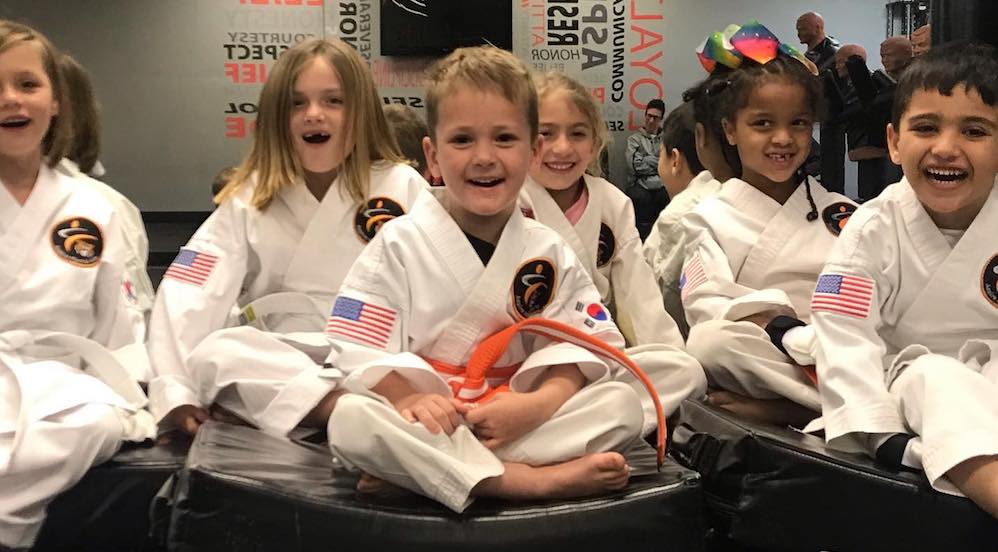 At Aspire Martial Arts we believe it's never too early (or too late) to start reaping the physical and mental benefits of martial arts training. Whether you are looking for a way to help your preschool child develop coordination and social skills or to assist your teen in honing their ability to set goals and work with focus, there's no better setting in and around El Cajon. Our programs include:
Aspire Tigers (ages 3-6)
Martial Arts Kids (ages 7-12)
Adult Taekwondo (ages 13 and up)
Help Your Child Thrive Through Taekwondo!
Our Black Belt Club represents the very best of our goal-setting philosophy by encouraging students to move through the ranks from white to black and black belt rank degrees. The Taekwondo-based training includes Forms Patterns, Self-Defense, Basic Weapons, and Life Skills. If you're looking for even more ask about our Leadership program which adds a variety of elements (both physical and mental) to the basic Black Belt training with the aim of preparing students to be the next generation of leaders in their communities.
Start your child's martial arts journey with us!
We offer El Cajon, La Mesa, and Spring Valley students a supportive and engaging environment to develop physical and mental skills. Interested in all the ways Aspire Martial Arts can give your student a leg up in the gym, the classroom, and in life? Getting started is as easy filling out the form below.